Check out the BMS 2022-2023 School Supply List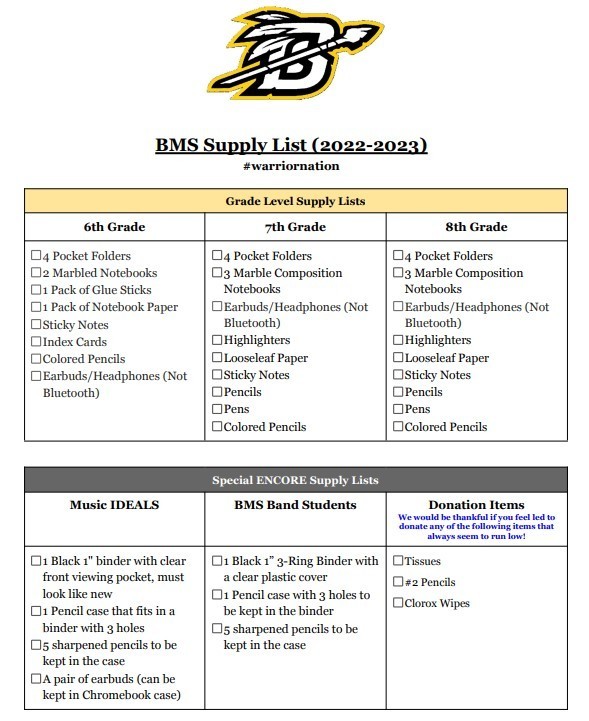 Take part in the Anderson County Library Summer Reading Challenge! Read at least 20 minutes a day from June 1 - July 31 and earn prizes or a chance at a grand prize!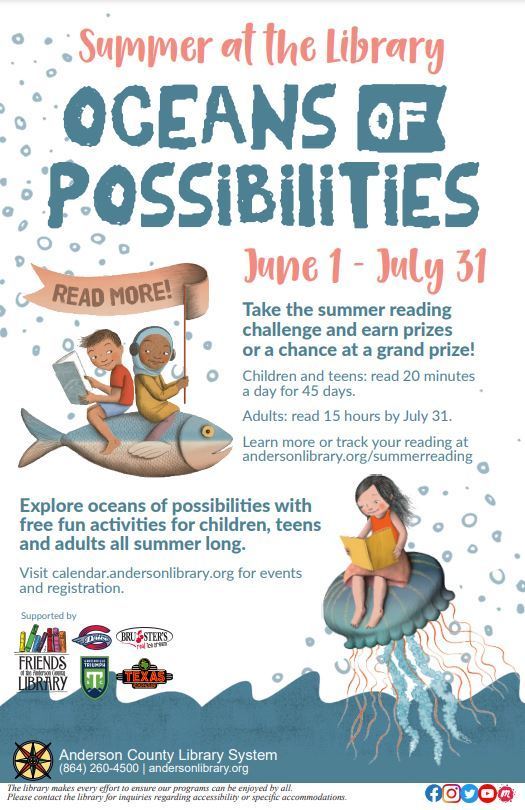 Half Day information!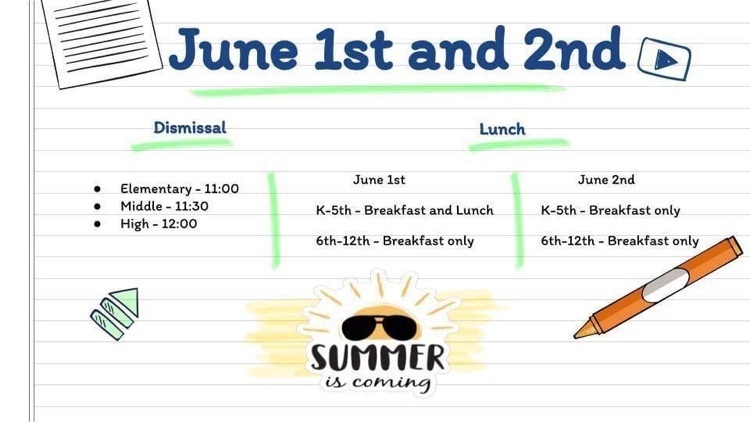 Monday is a school holiday!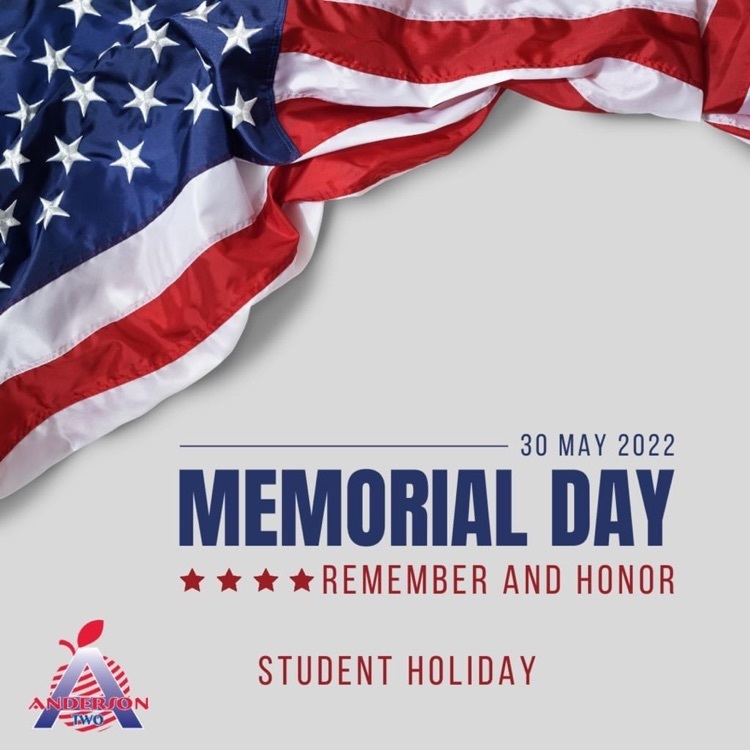 Summer Meals are available!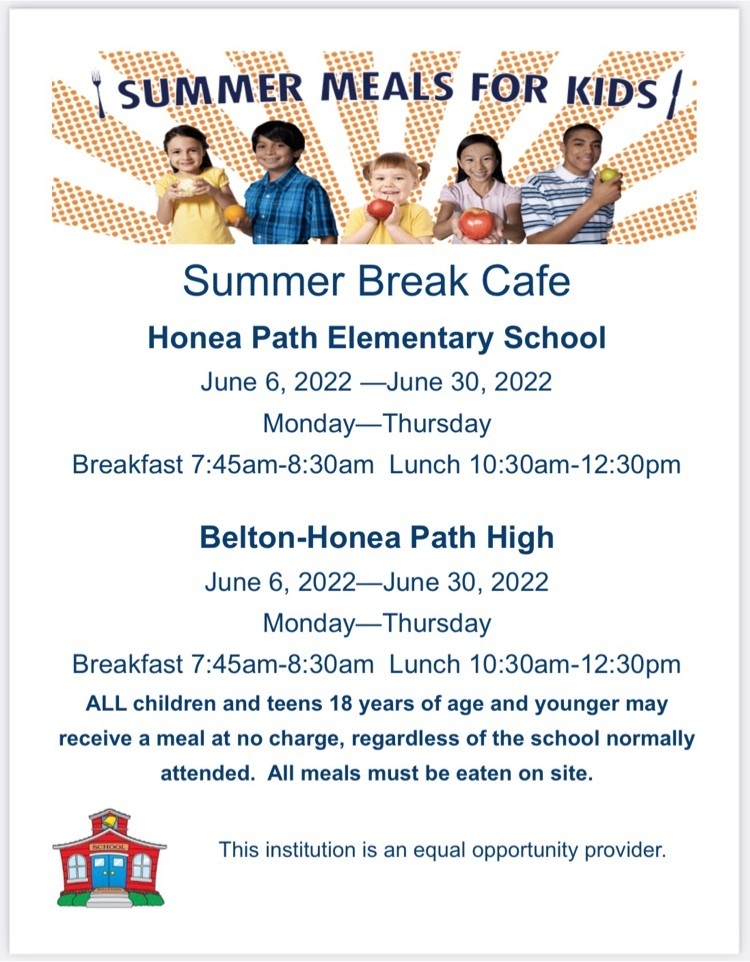 Great opportunity to be a better hitter!!!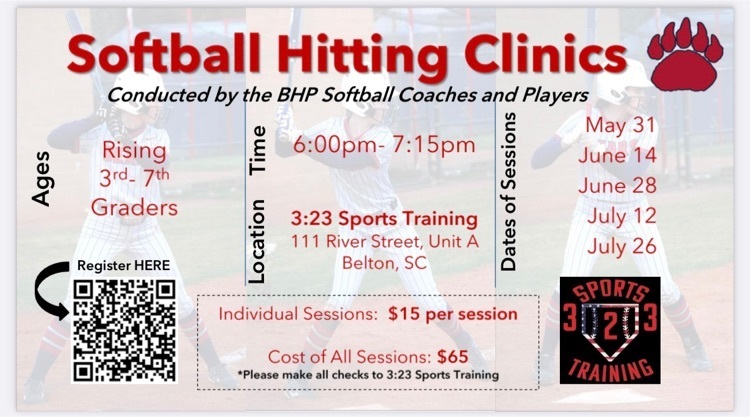 Come hone your basketball skills!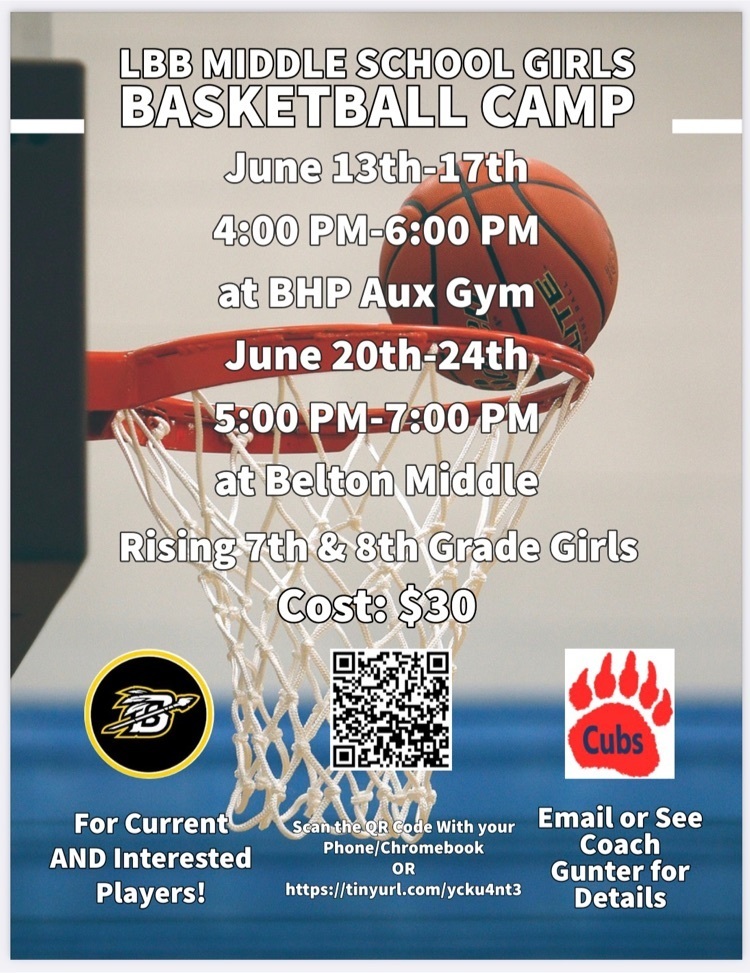 Way to go Andrew!!!!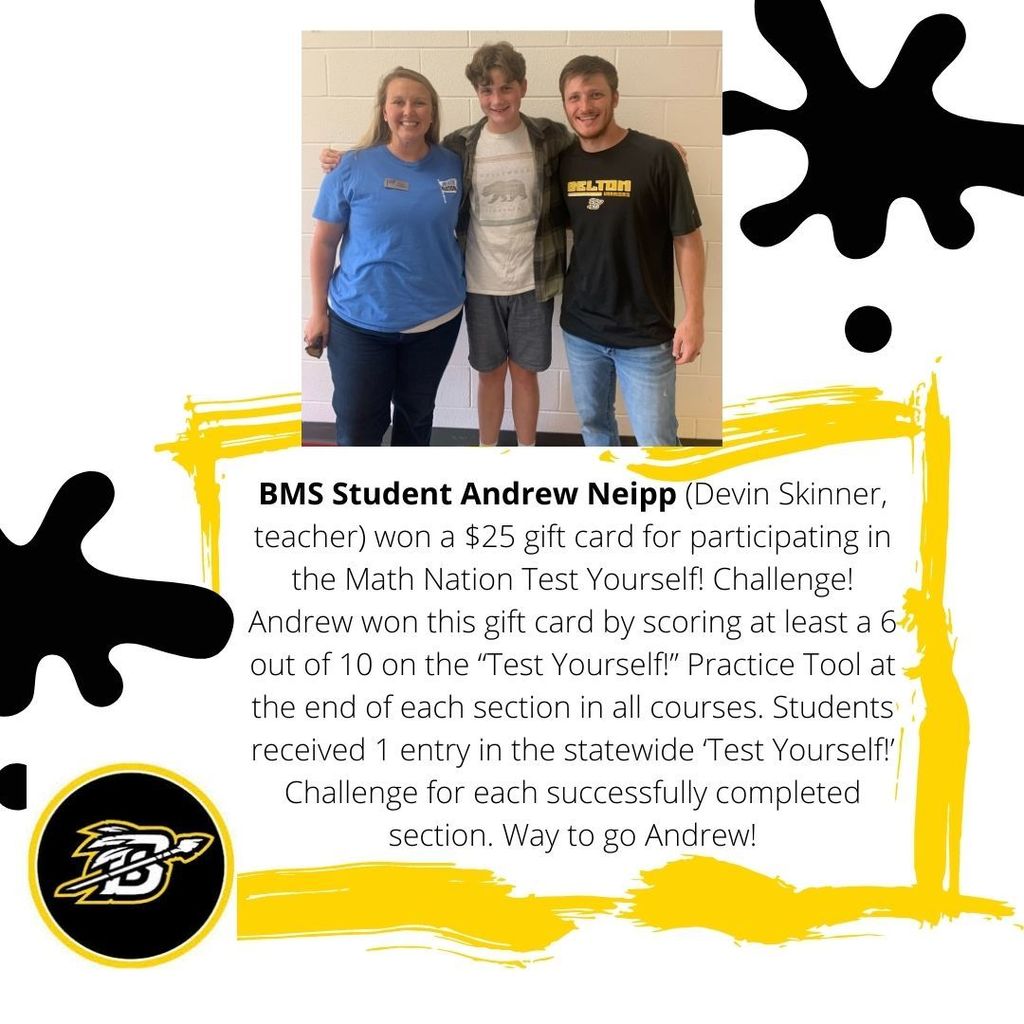 There is still time to sign up for Fall Sport through Belton Rec!! Don't miss out on amazing opportunities!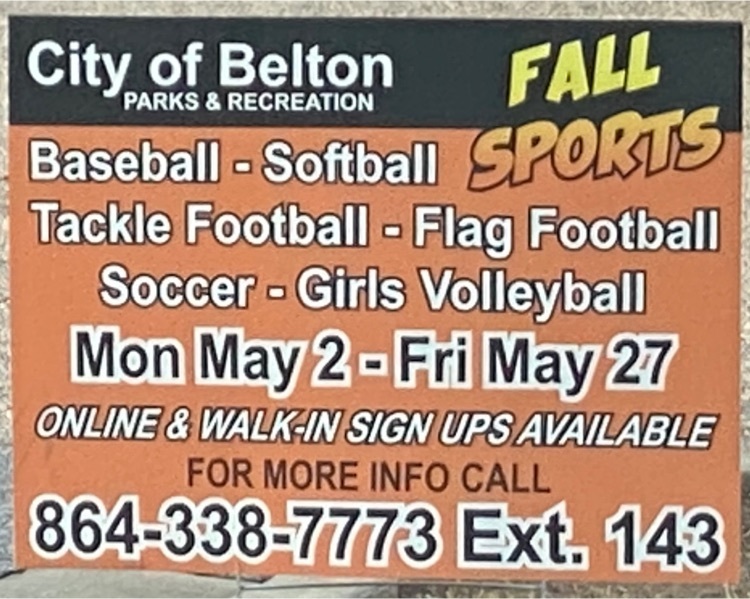 So proud of the amazing performance by our BMS Band tonight! Well done Mr. Fulmer and all band members!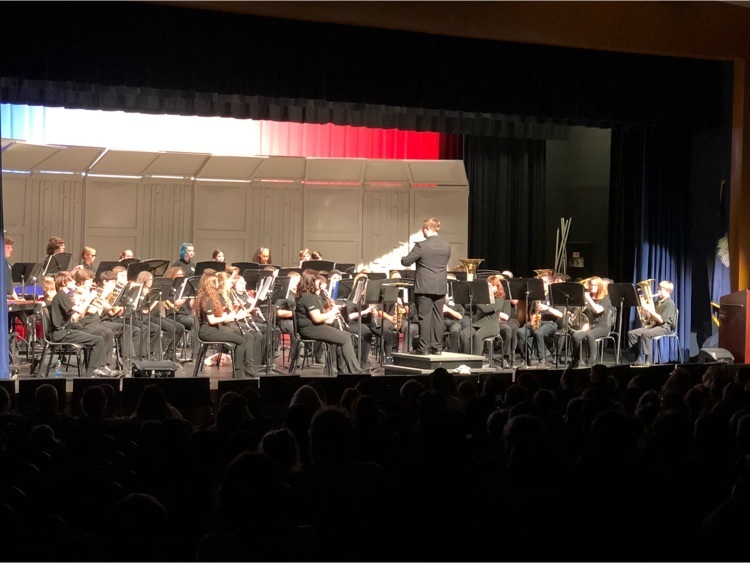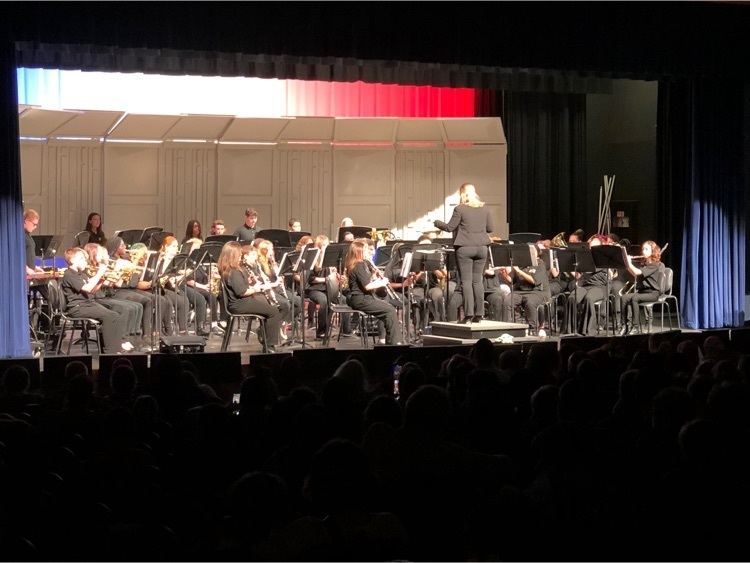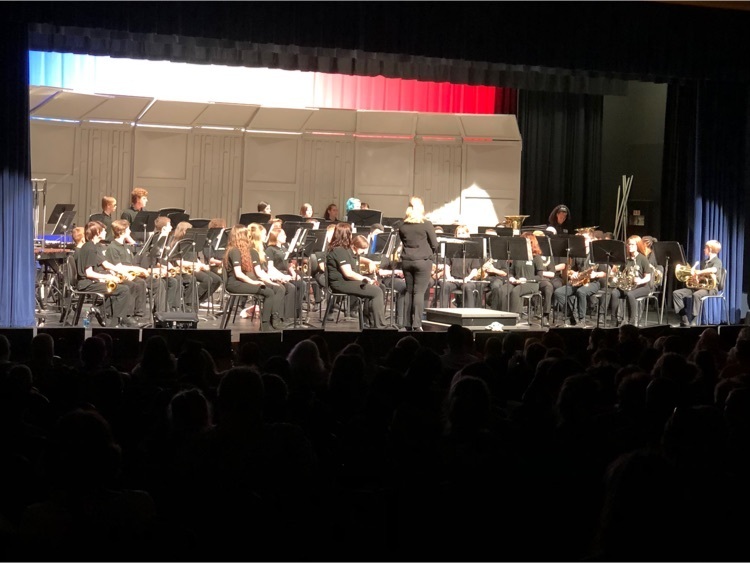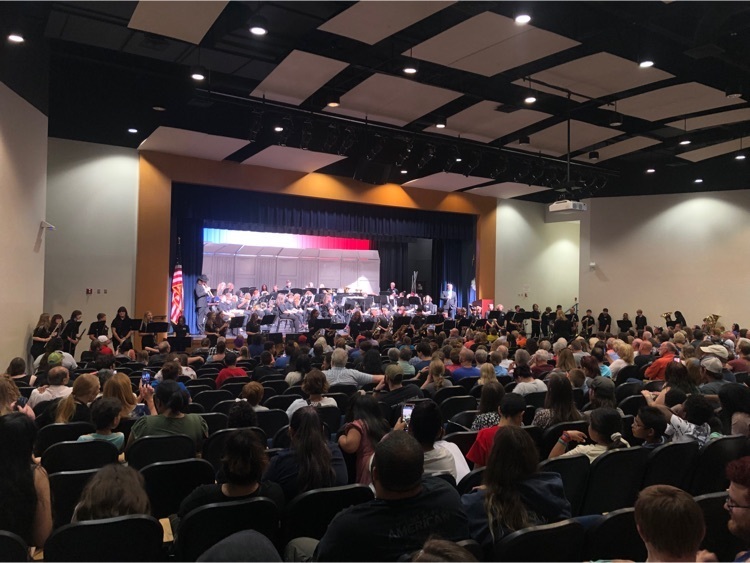 Come join our team! Belton Middle School is currently seeking a top notch candidate for a 7th/8th grade math teacher.
Come enjoy the award winning BMS Band perform their Spring Concert.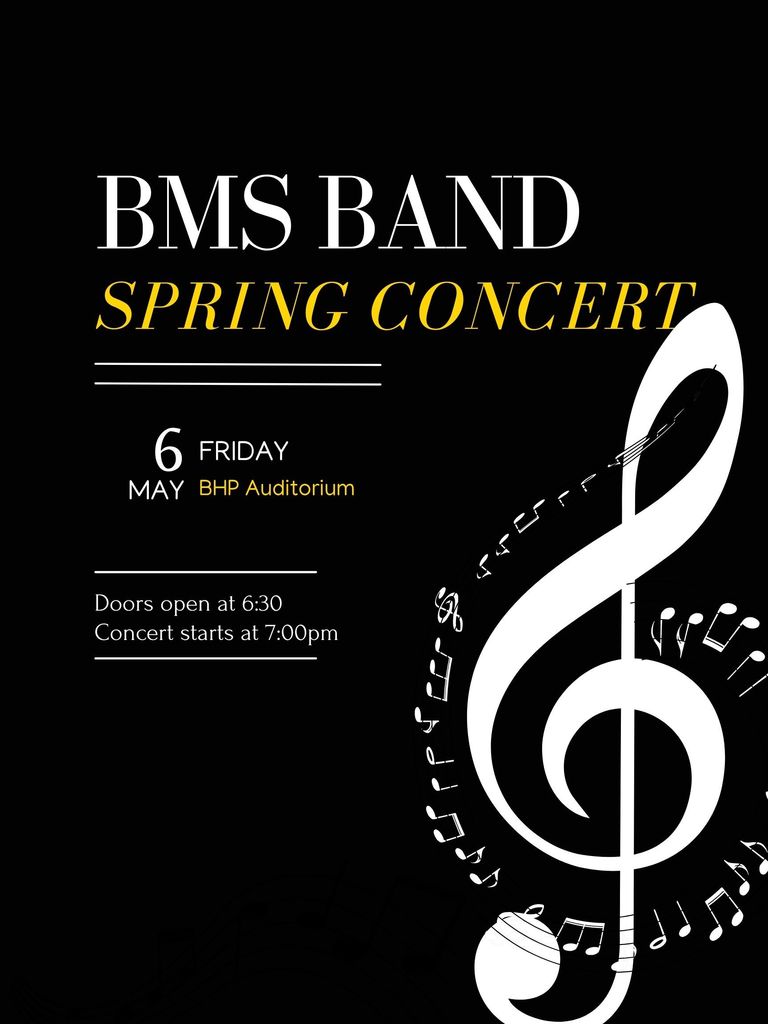 Huge Shout Out to our BMS Ideals musicians!!! Mrs. Castellano had you ready to perform. Outstanding Spring Concert!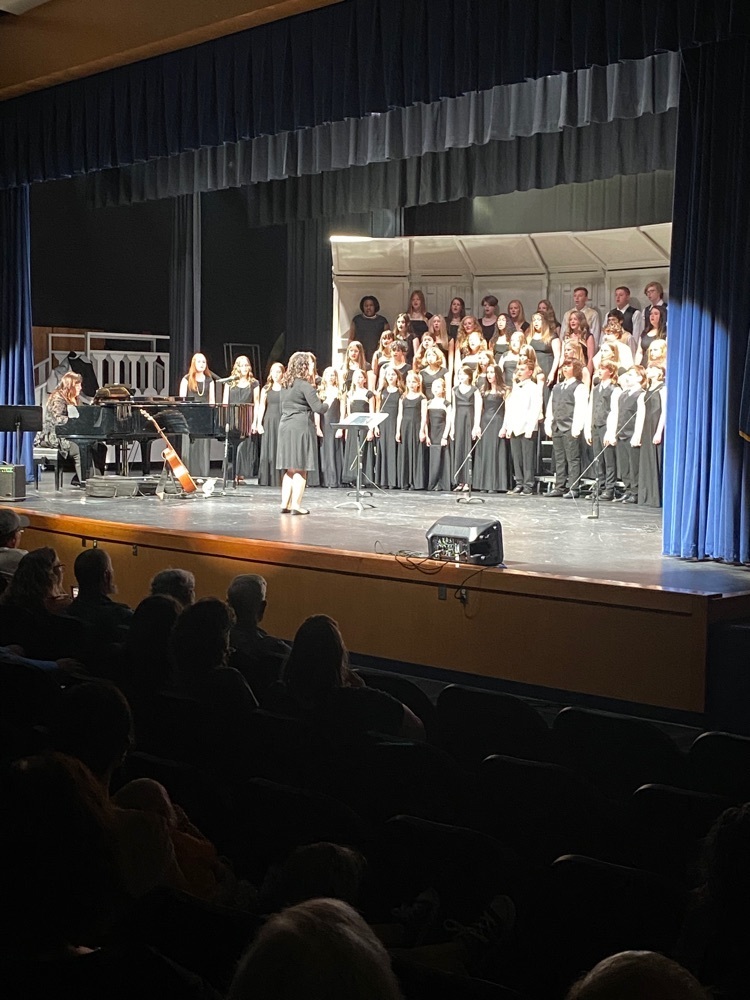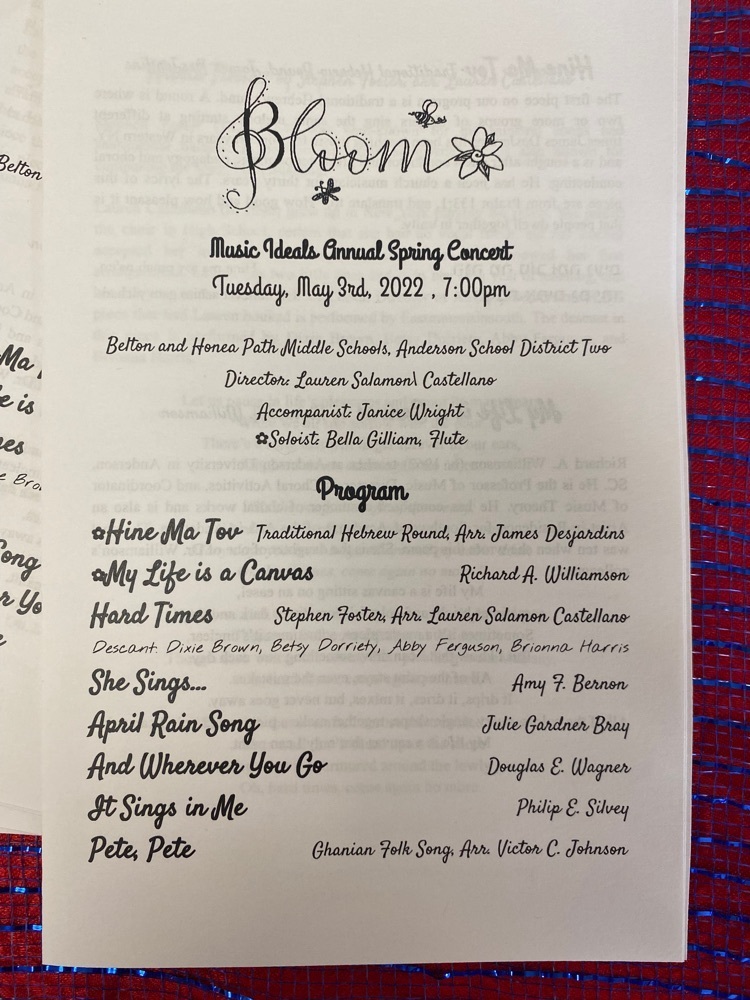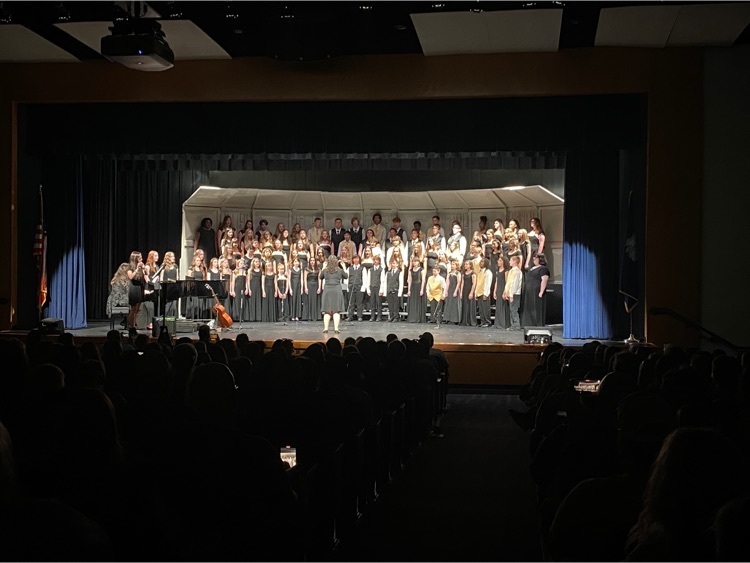 Get prepped for State Testing by dressing up!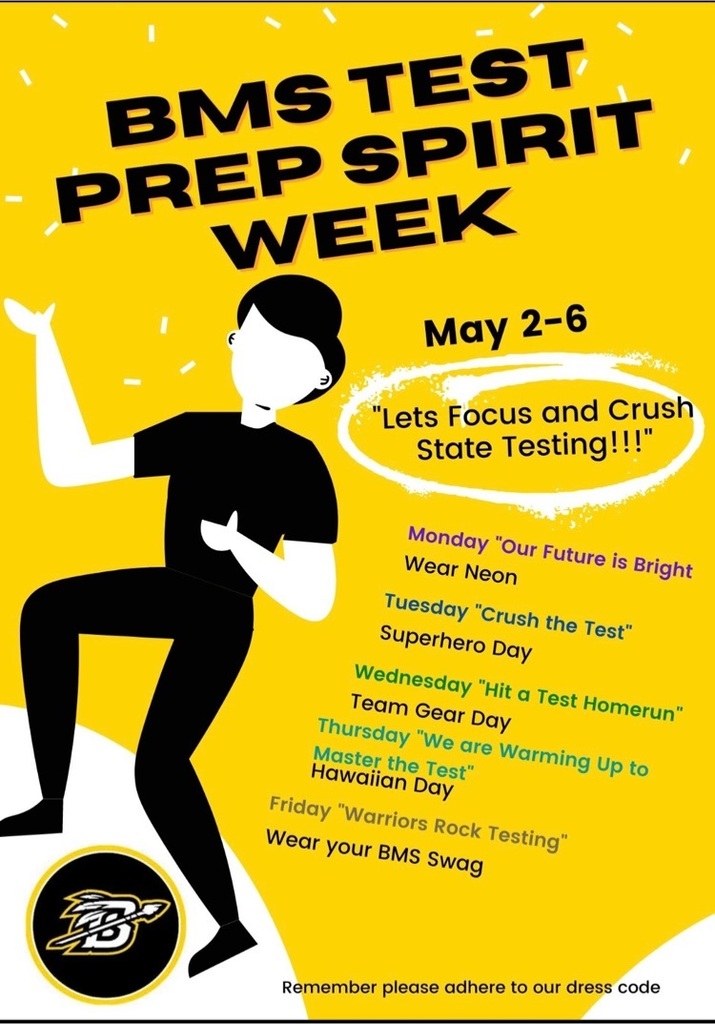 Come enjoy the Spring Choir Concert tonight at BHP
Come join us tonight!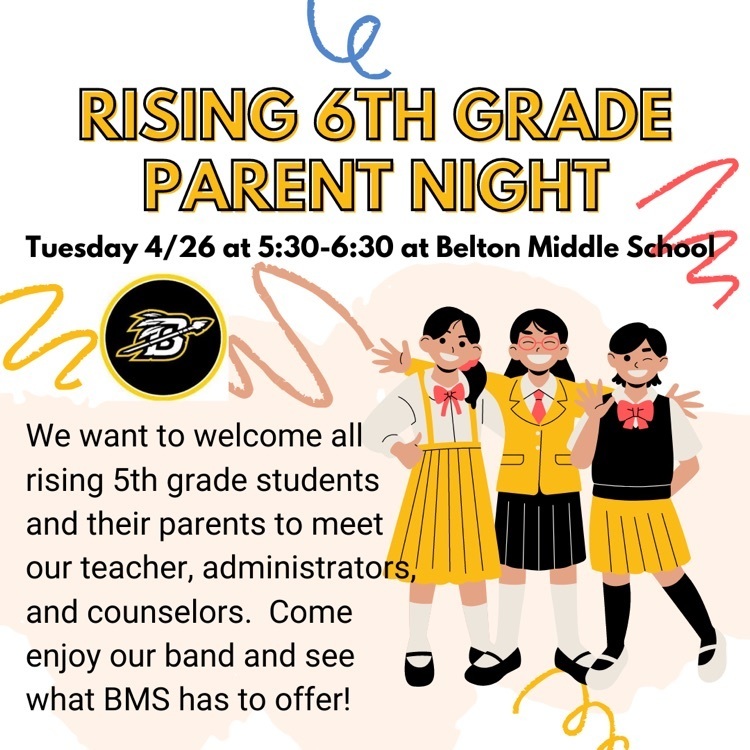 Mark you calendars for our District and State testing dates.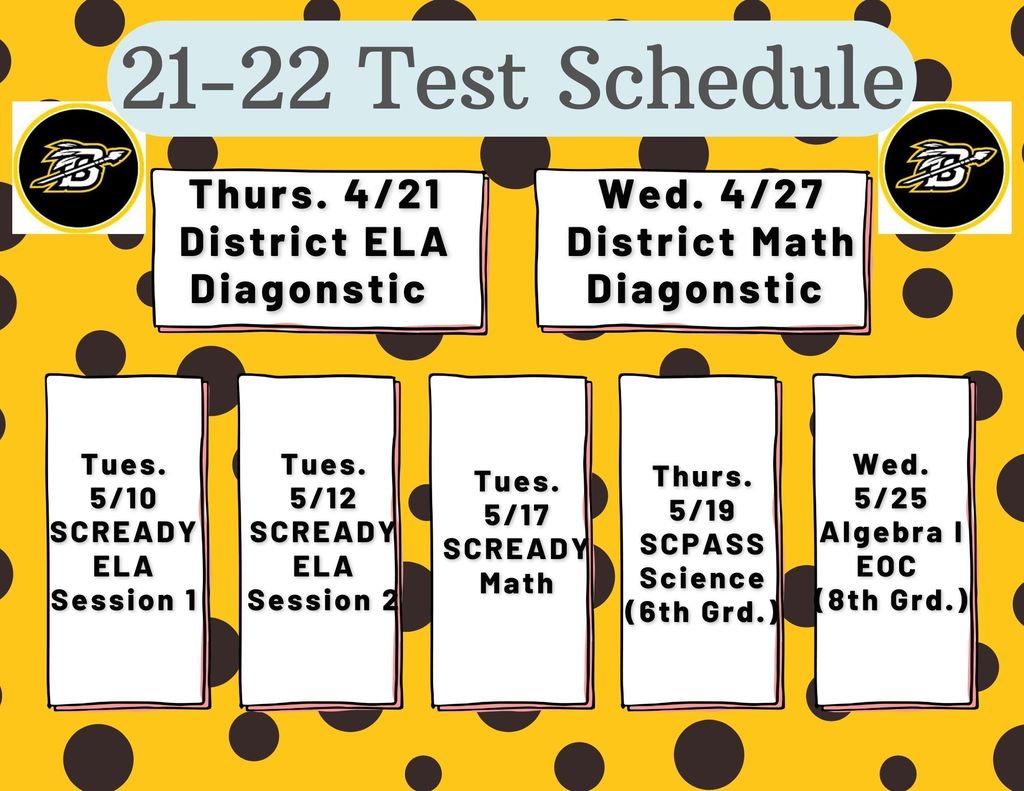 Enjoy your Spring Break!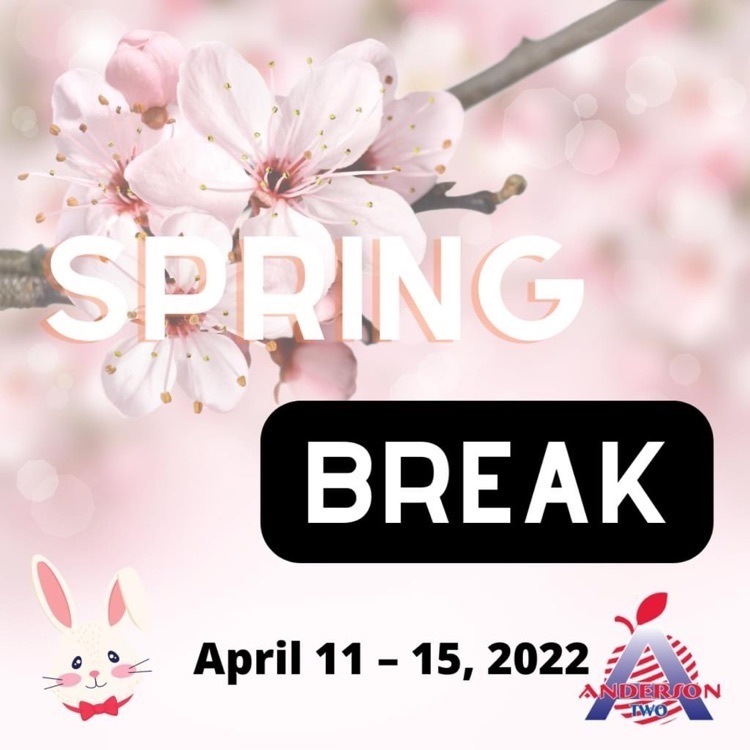 Mark your calendars, "Lit. Adventures" is coming to BMS!! Come to BMS on Thur., 4/21 for Literacy Night. Enjoy a BBQ supper, prizes, adventure activities for the kids, and the Spring Book Fair. It will be an awesome event for the whole family. Don't miss out on the fun!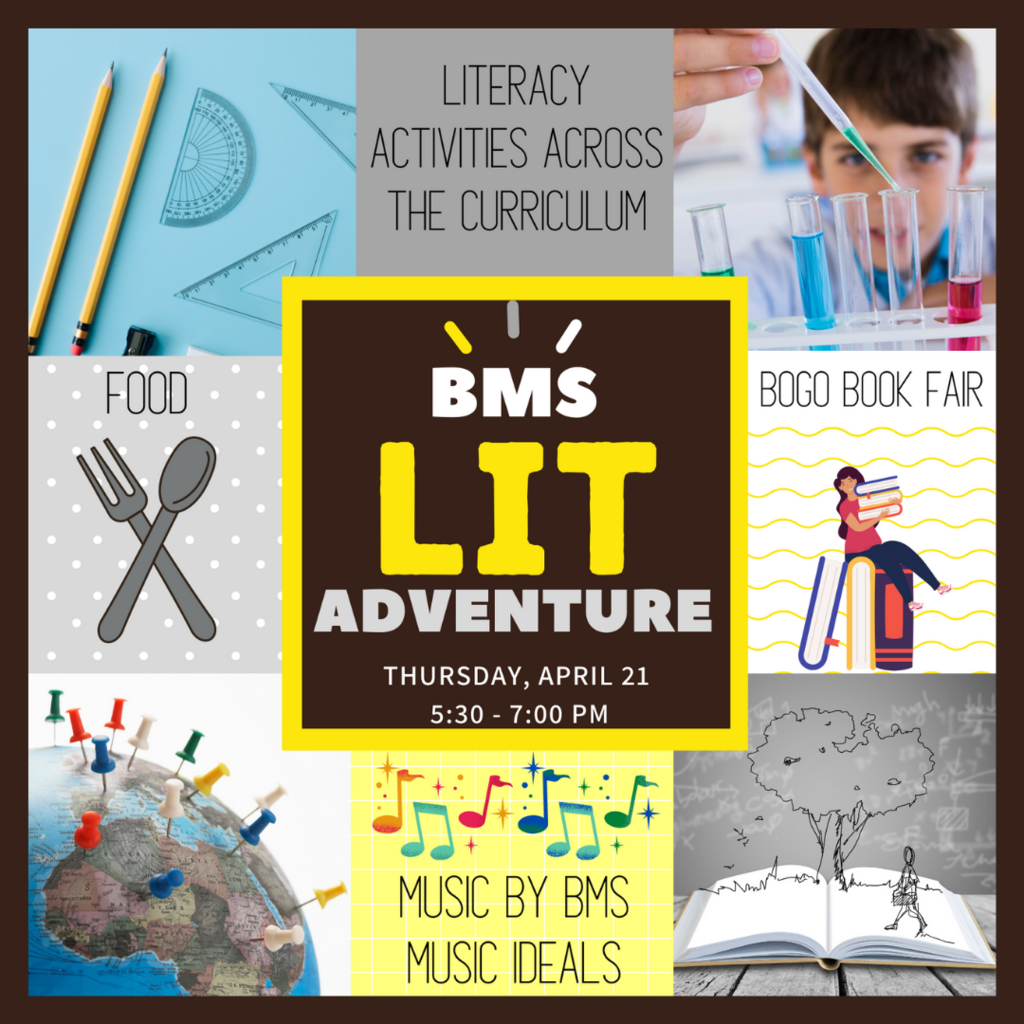 Great opportunity for young folks interested in football!