So proud of our wrestlers from BMS!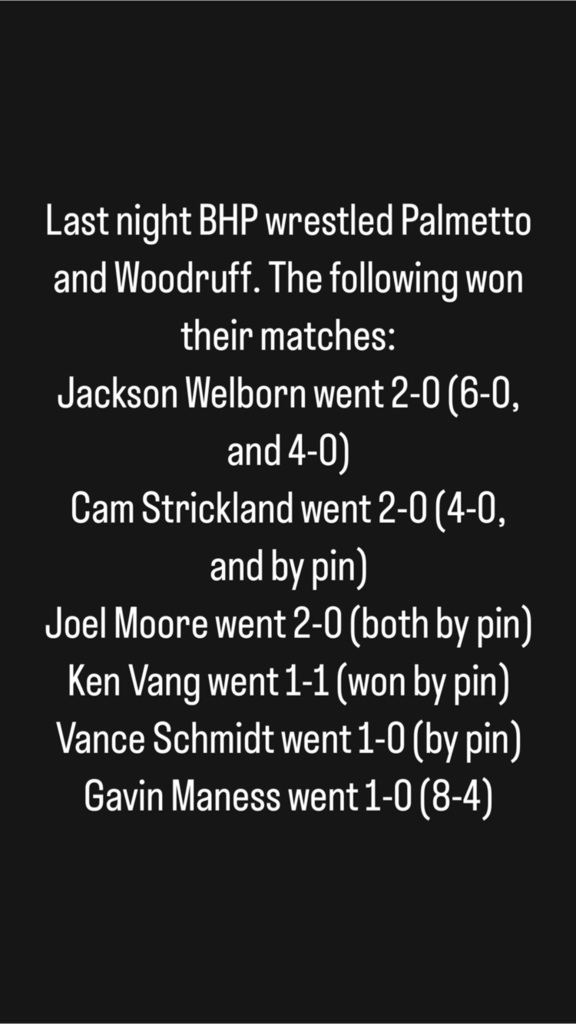 Our girls played a hard fought game tonight.They came up short, but their teamwork and resilience tonight was absolutely outstanding! Our boys won a fun, fast paced game against Starr-Iva! They dominated the tigers and worked hard as a team. BMS truly has some great students!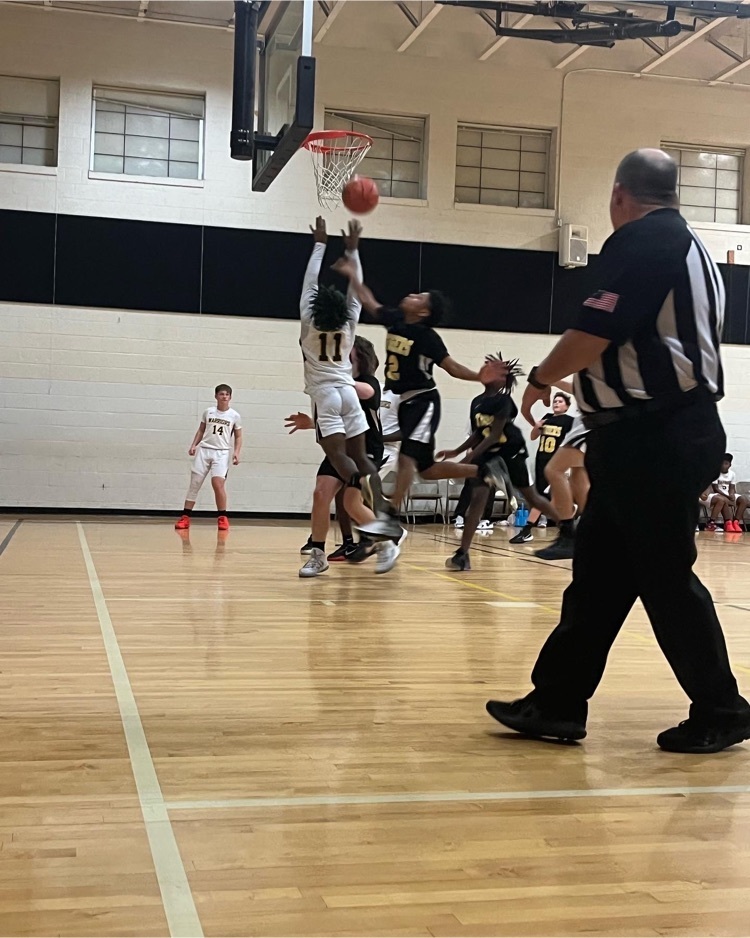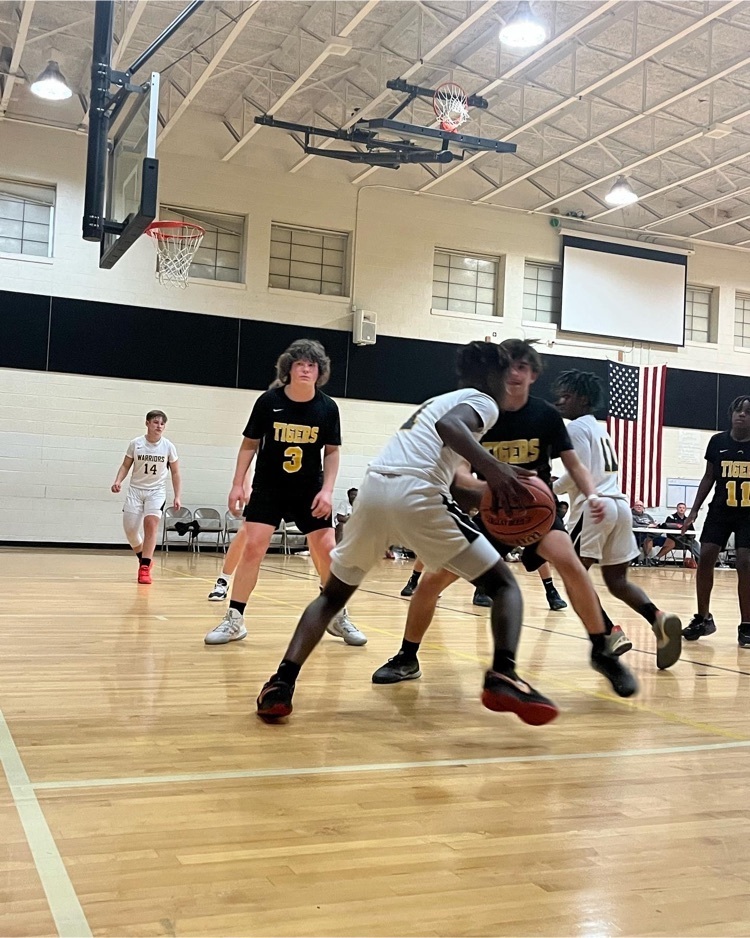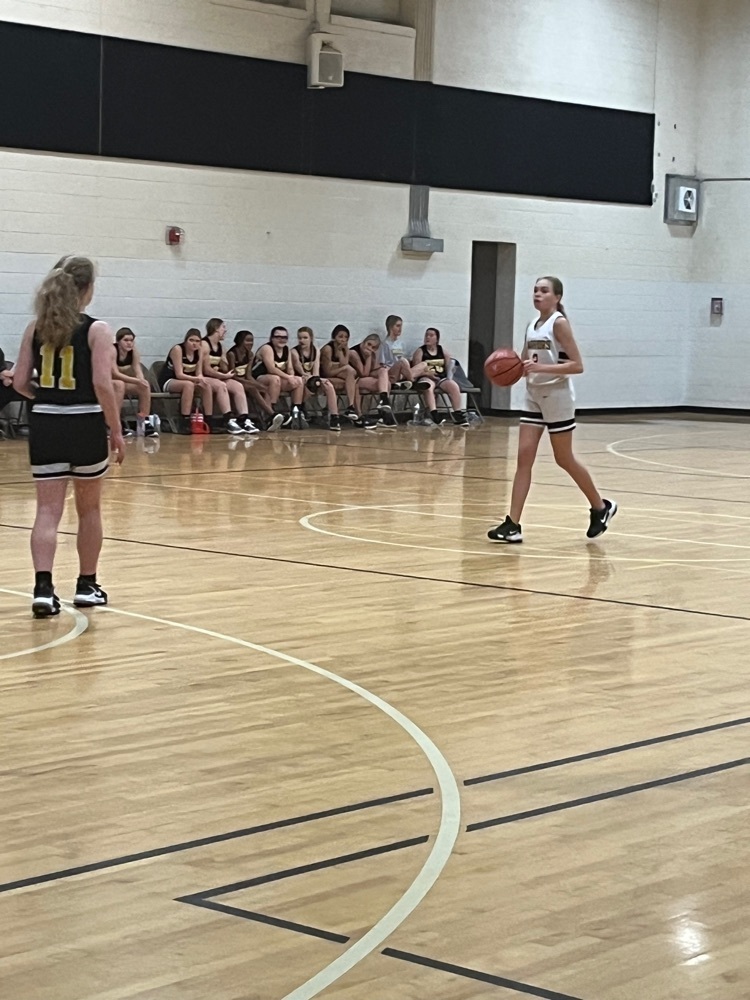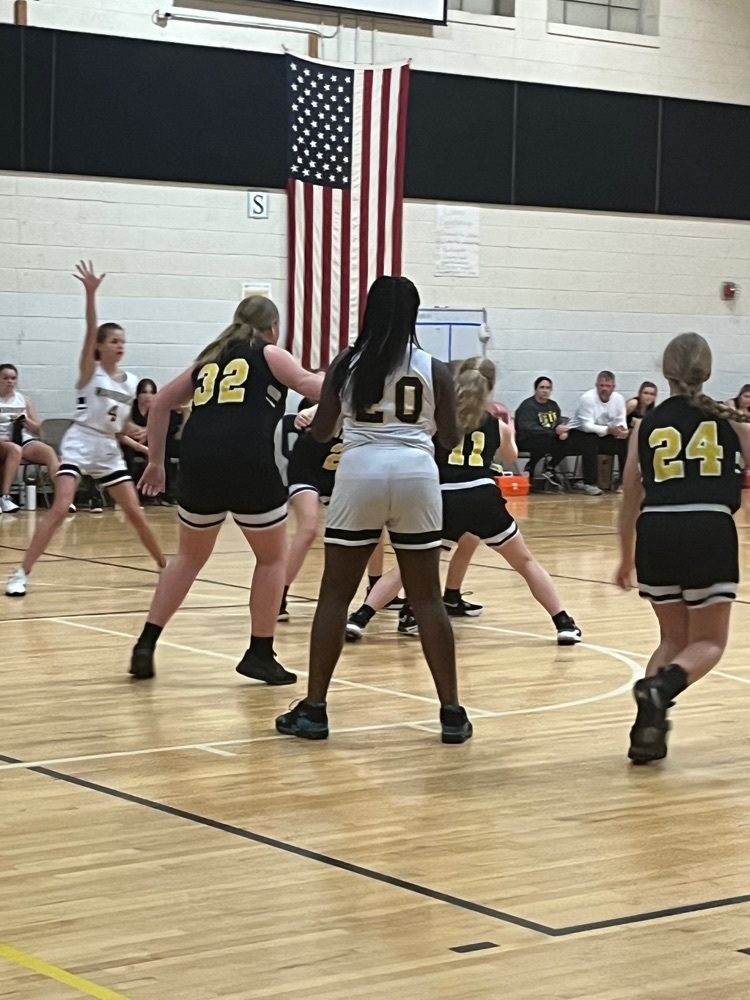 Our BMS Cheerleaders have done a great job cheering for football and basketball season! #gowarriors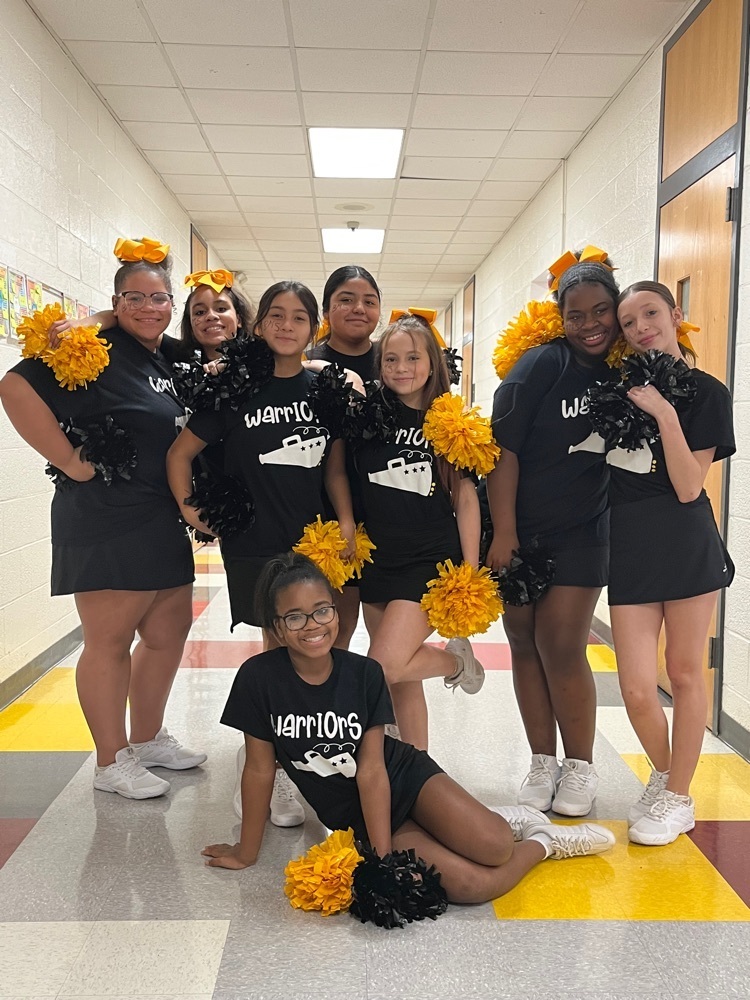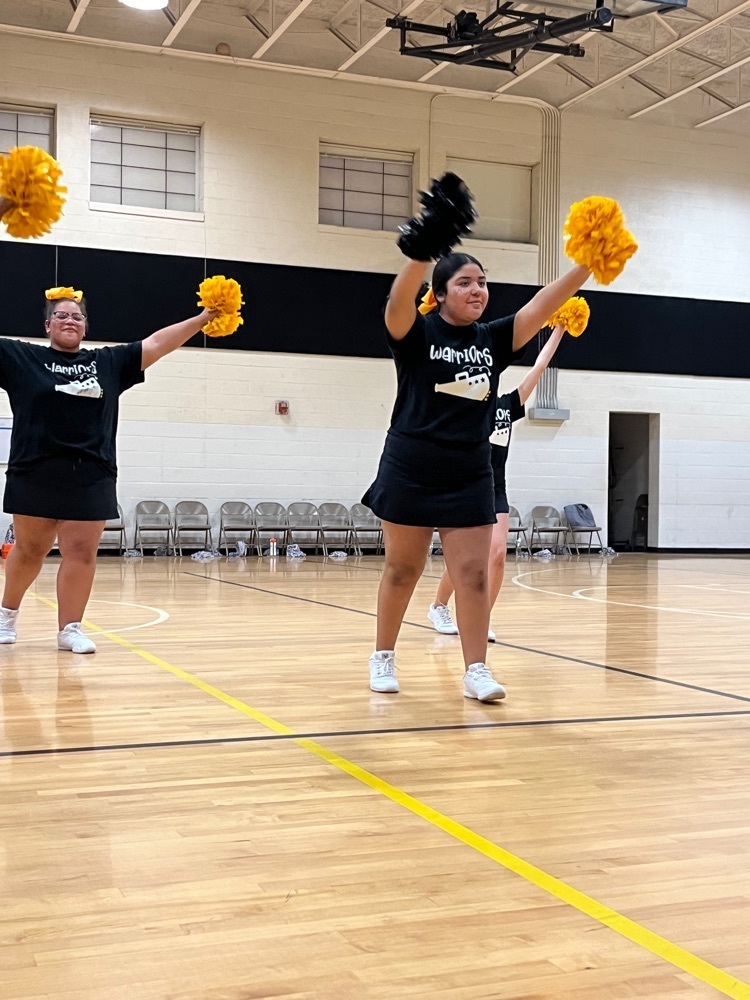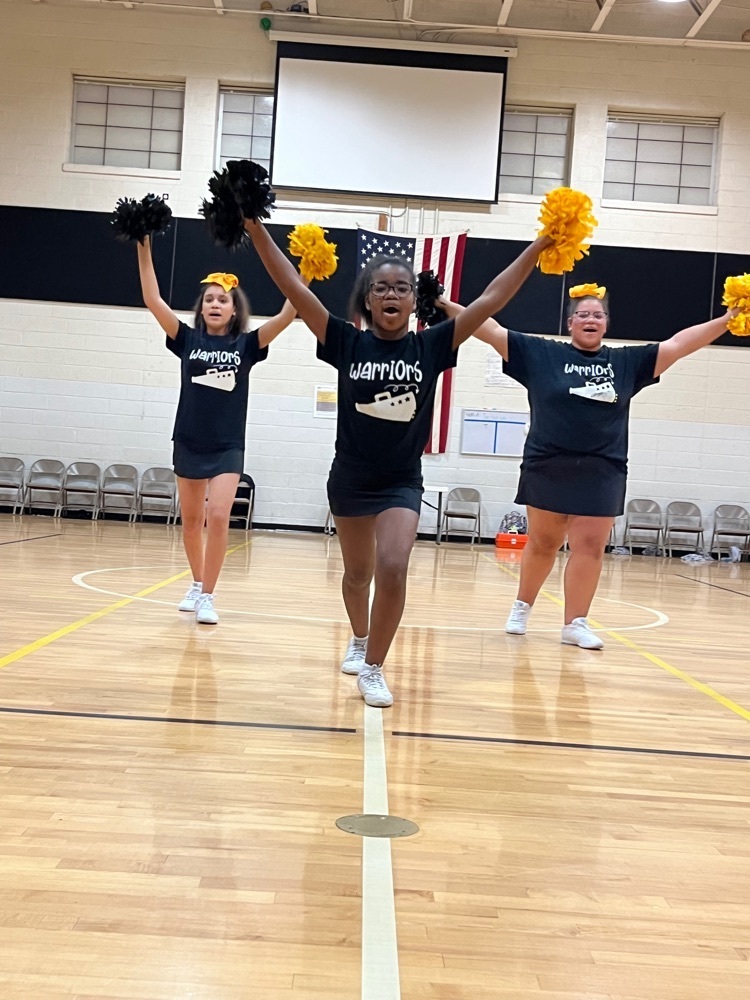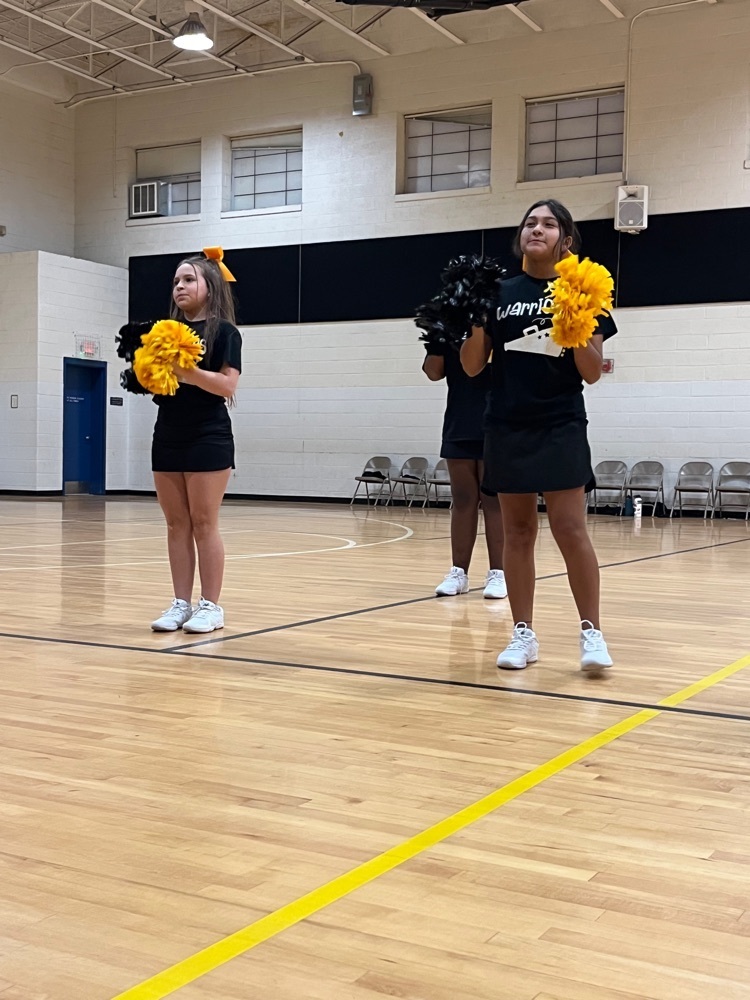 Life is better when family takes care of family and that's the BMS way! We have been short staffed with our custodial crew and our Afterschool Program volunteered to help out this afternoon! #BMSisthebest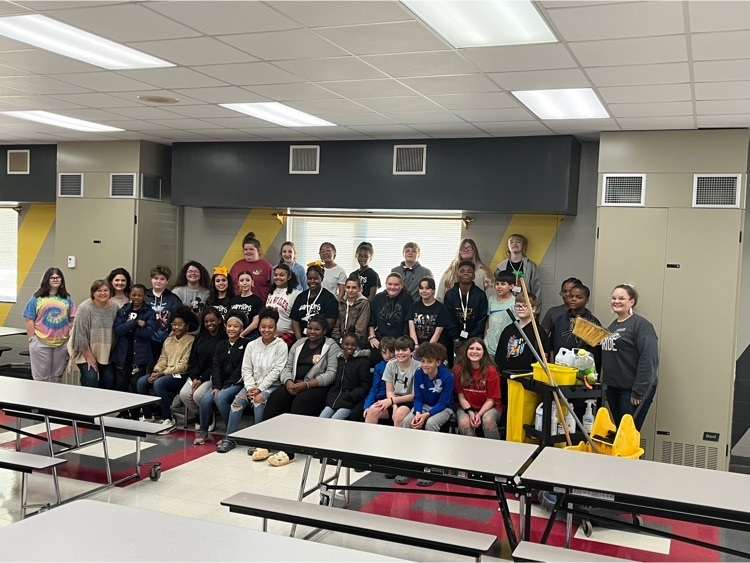 Let's get ready to cheer our girls and boys basketball teams on to VICTORY! Come out tonight to the BMS Colosseum (otherwise known as the GYM) to yell, "Go Warriors!" Girls Game @ 5:30 and Boys Game to follow vs. Starr-Iva 🏀 Let's grab the Tigers by the Tail!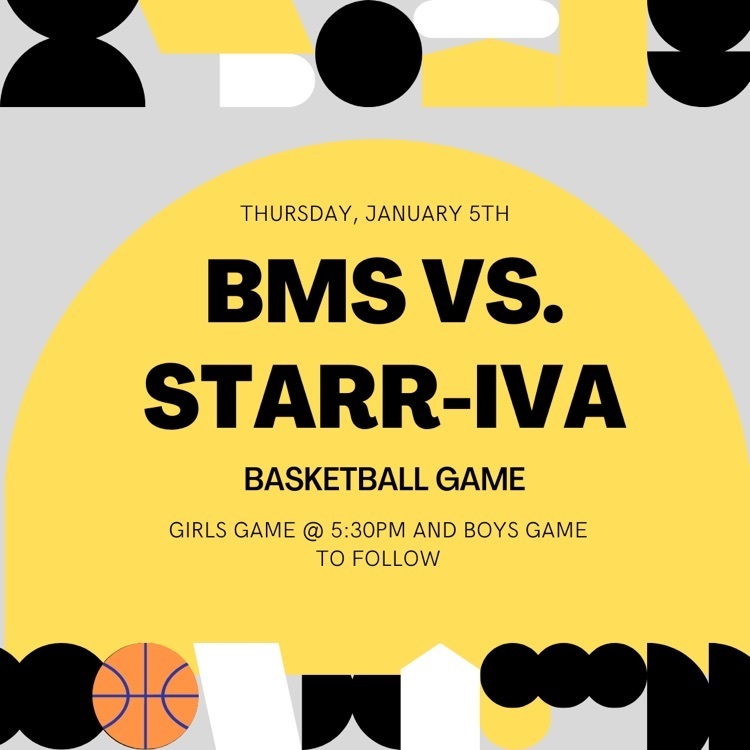 Our BMS girl's basketball team took some time over the Winter Break to volunteer at BIMA. They spent about 3 hours organizing clothing, distributing food, & meeting people in the community in need of assistance. The girls showed great compassion & service toward those in need.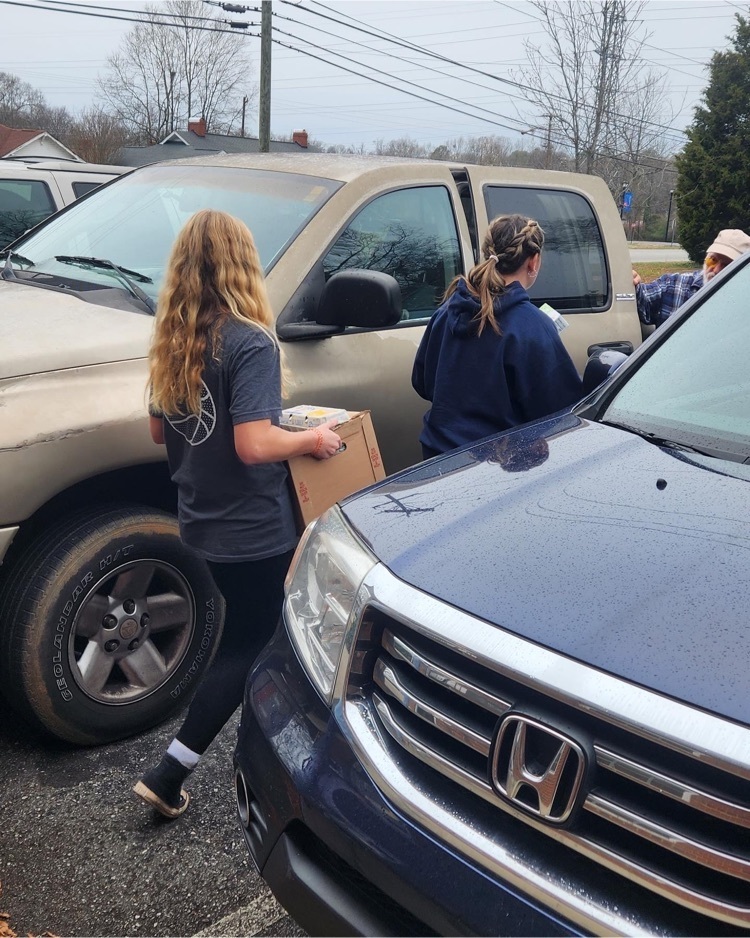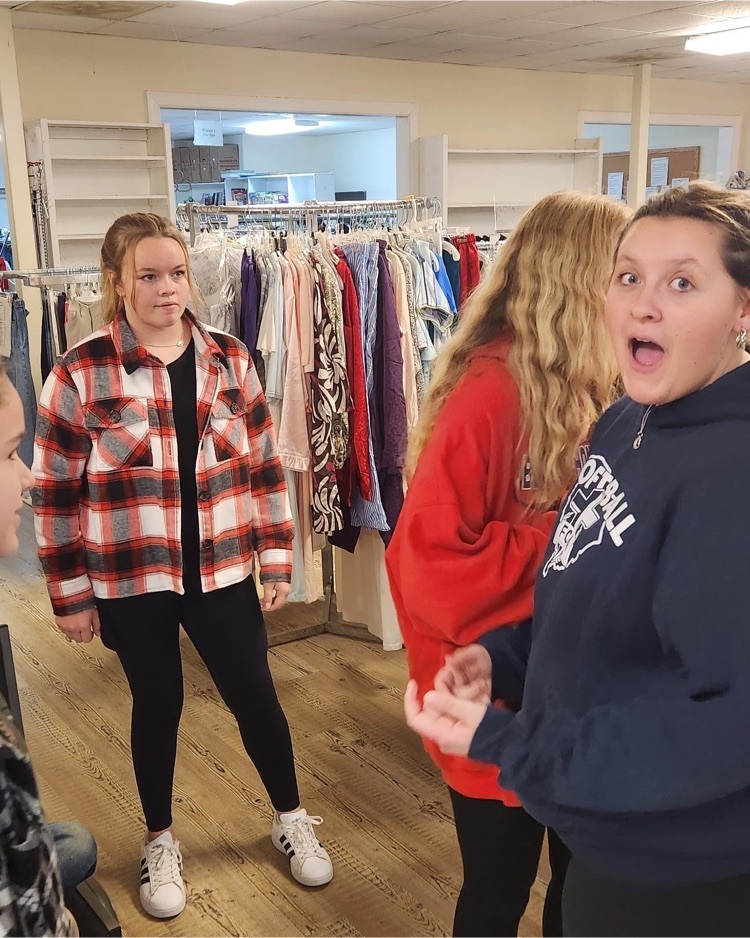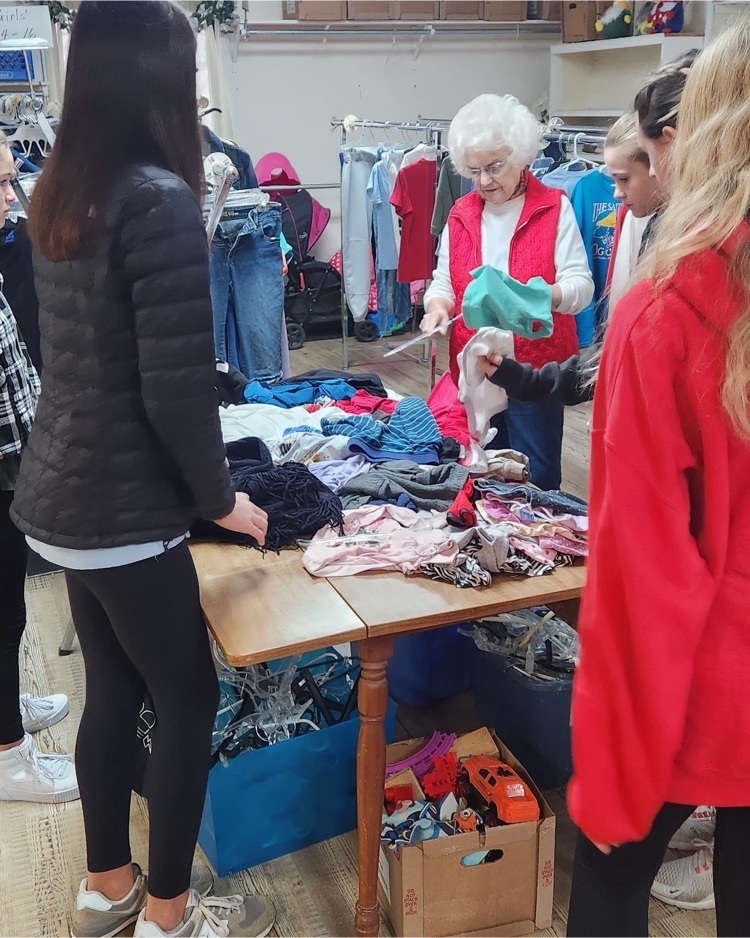 Congratulations to Lilliana Nellist (8th grade) on winning the Americanism Essay Contest. She wrote an essay on, "What the United States Flag Stands For," and will now be will competing at the regional and national level for a chance to win a grand prize of $1,500. Good luck!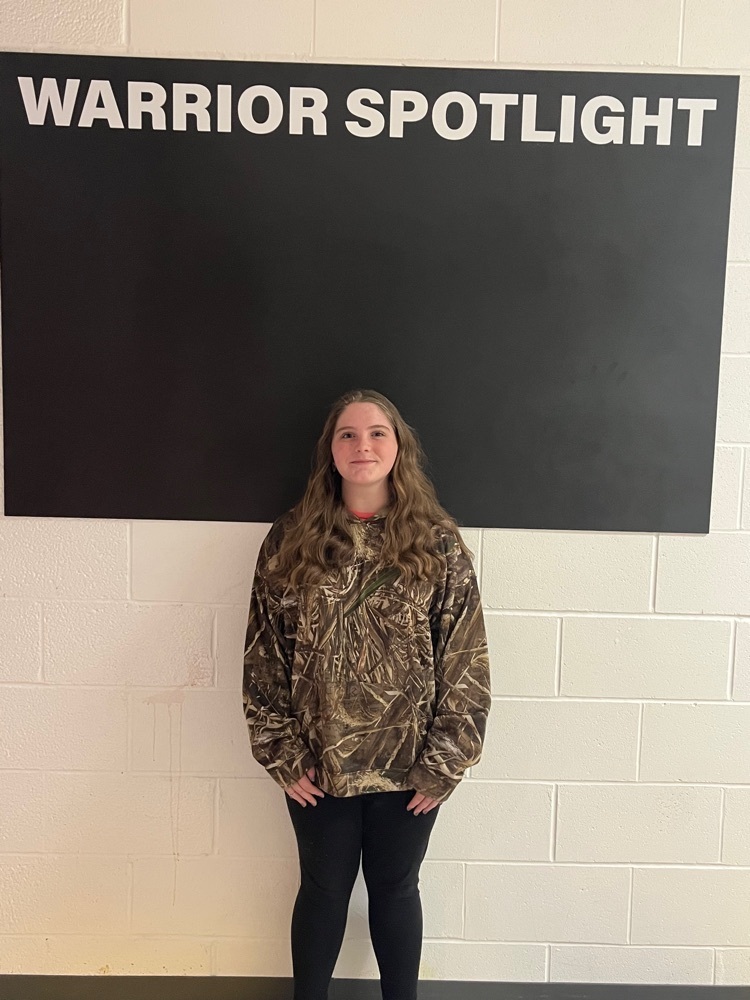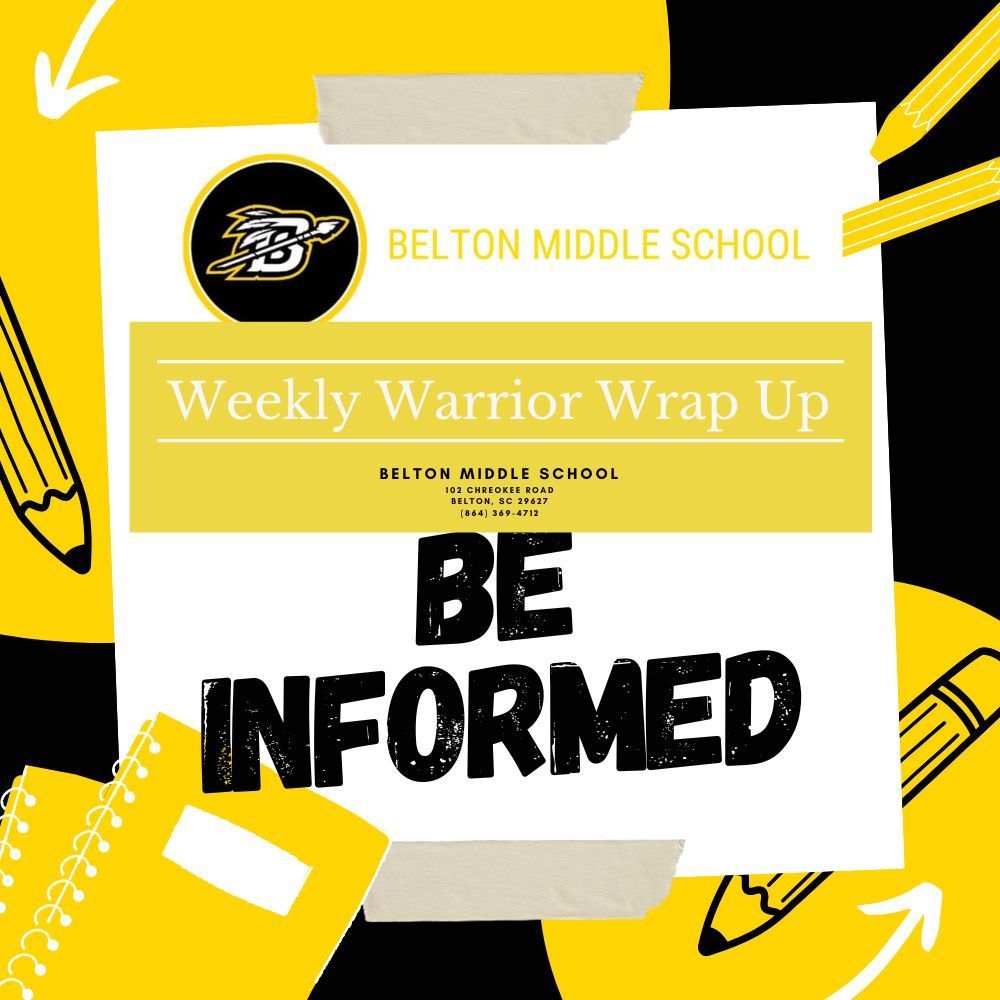 The BMS Boys Basketball team won their 4th straight game, improving to 5-1 on the year with a 45-15 win against HPMS. Great job guys! Keep working hard!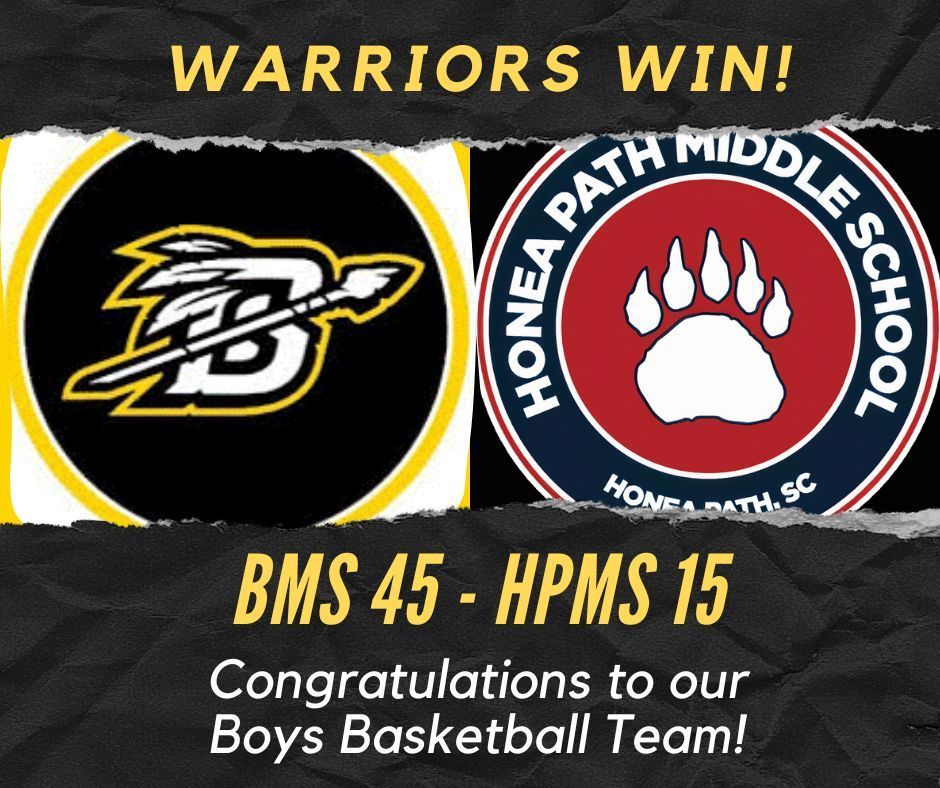 Huge congratulations to our girls basketball team on their victory over HPMS this past Thursday. Keep up the good work girls!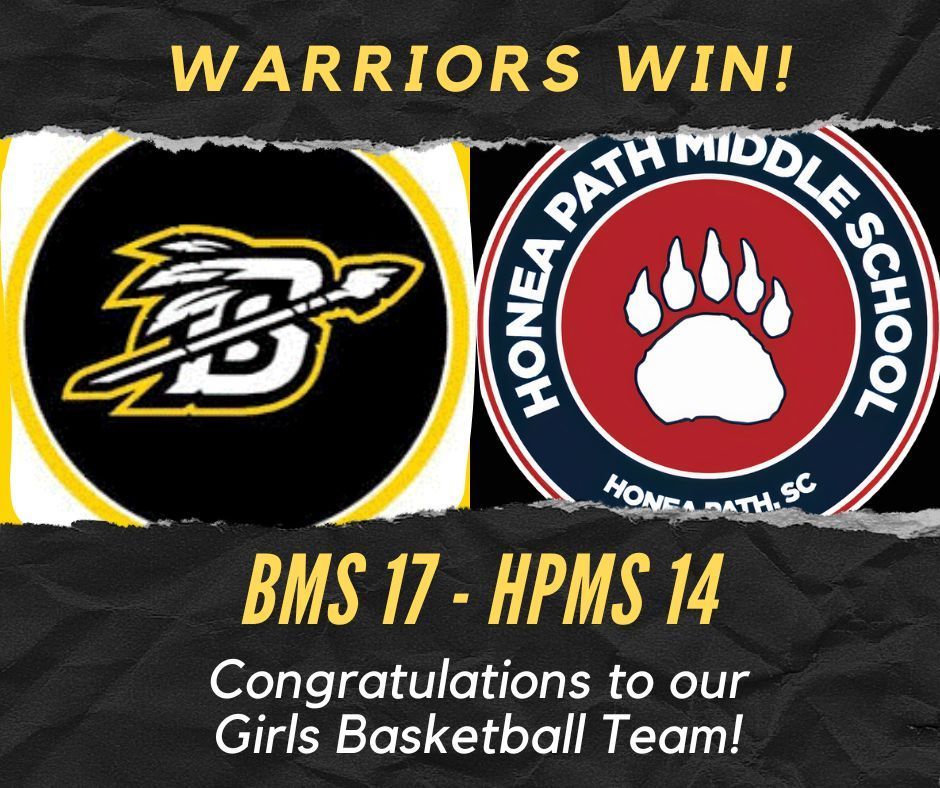 Congratulations to our girls basketball team on their victory over Dacusville! Keep working hard!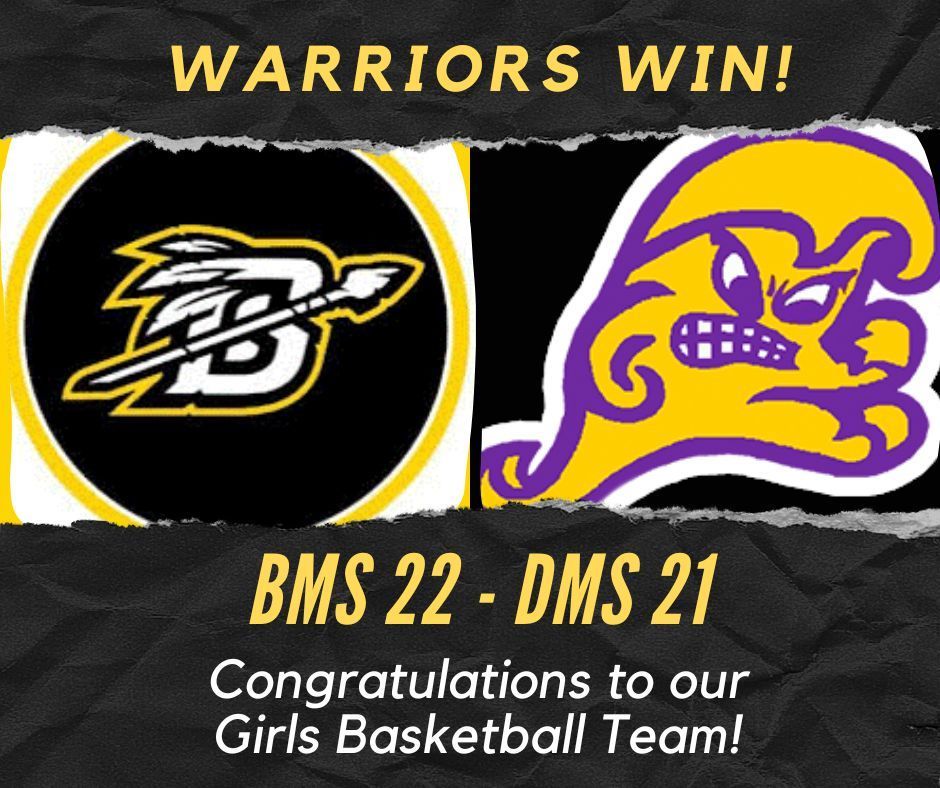 Congratulations to our boys basketball team on their victory over Dacusville! Keep working hard!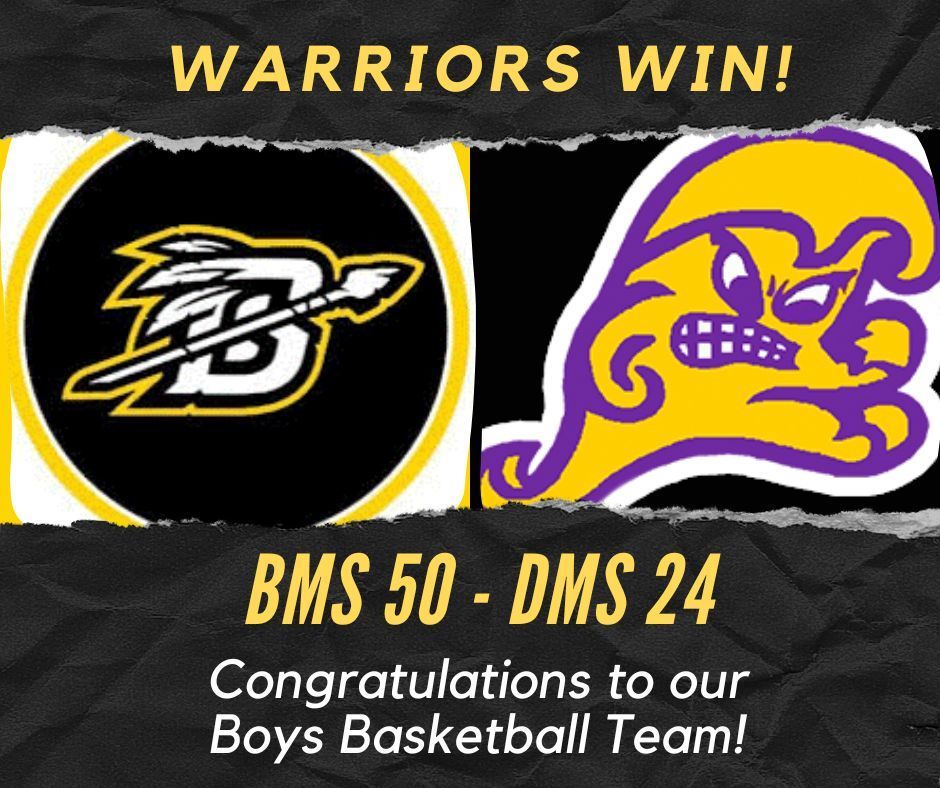 Hugh congratulations go out to our band students that earned All-County Band honors! We are super proud of each of you!

Dismissal Announcement!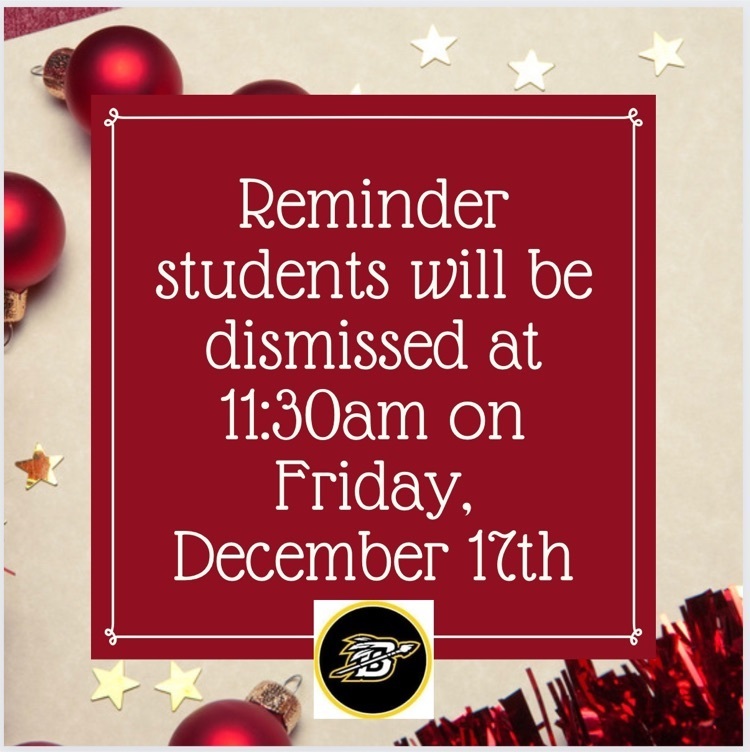 After School Announcement.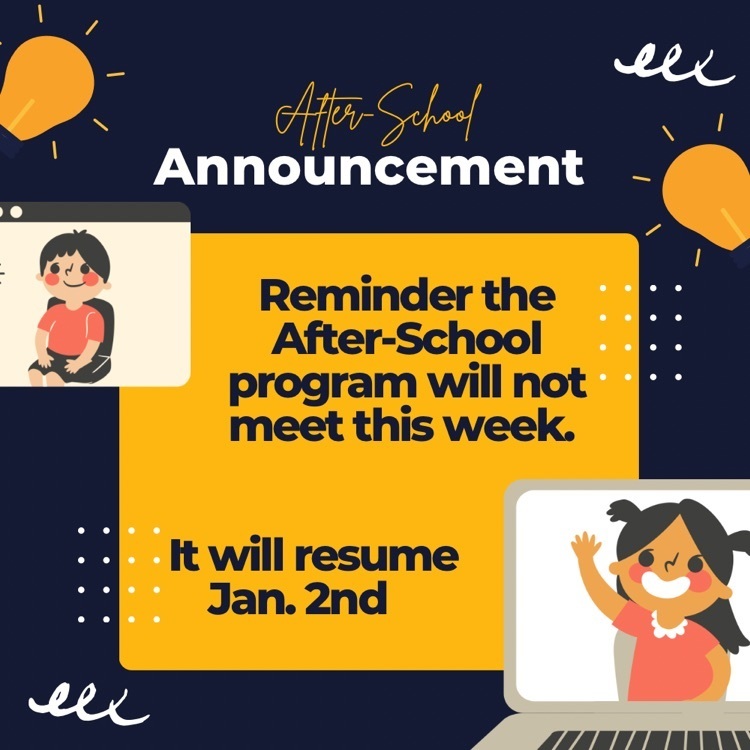 We hope our families have a wonderful break!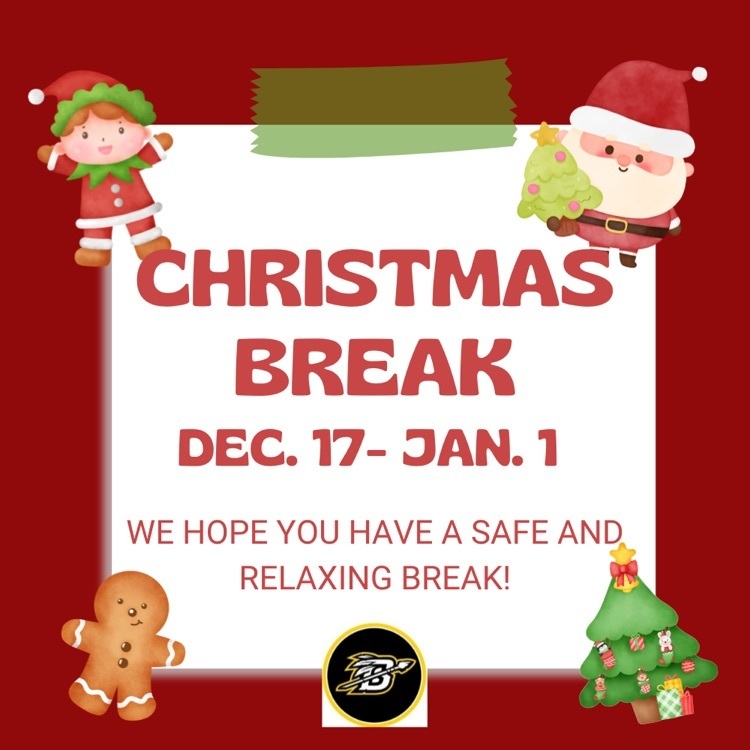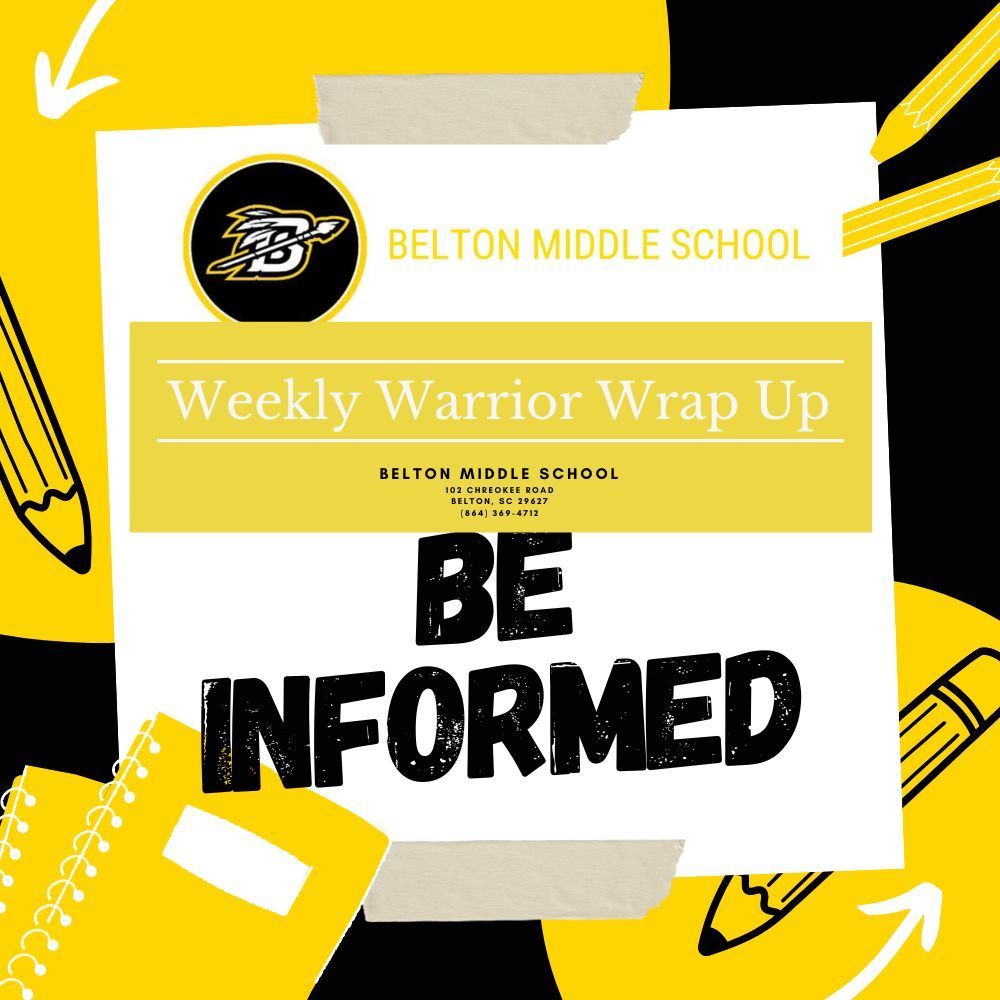 Come out deck out in your best Christmas outfit and support the BMS Basketball team on Monday for our home game against Dacusville.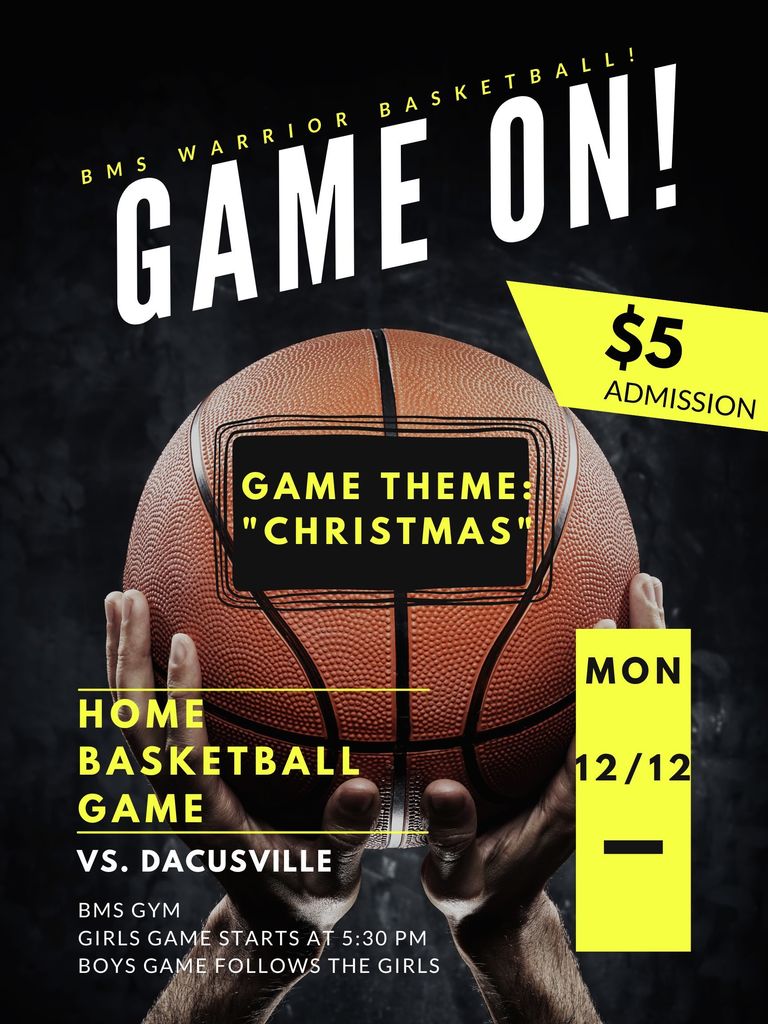 We enjoyed and outstanding band concert performed by our band students under the direction of Mr. John Fulmer. We are so proud of all the hard work and the excellent performance of these students!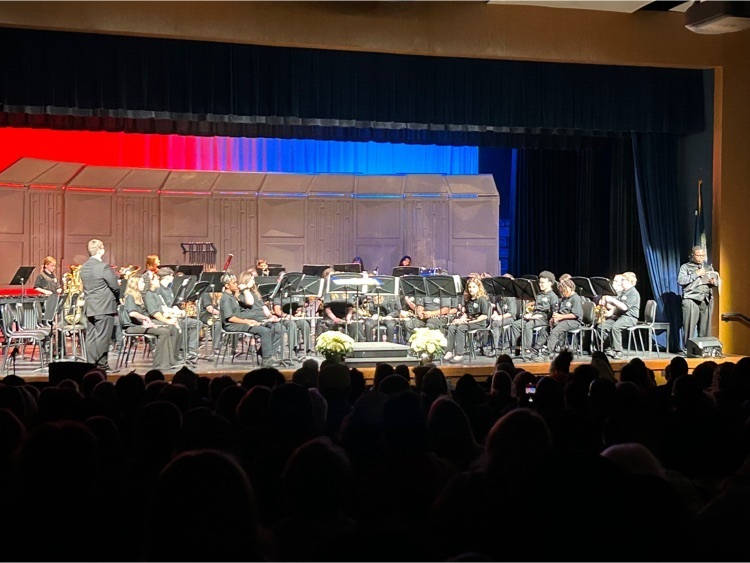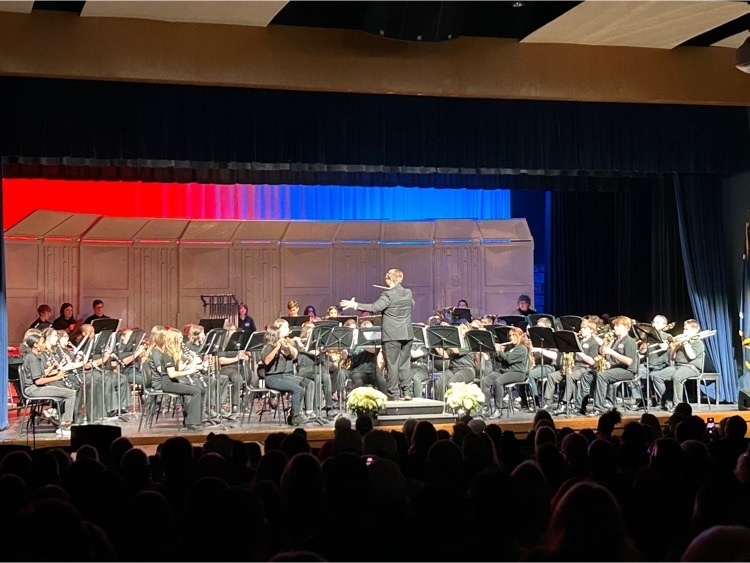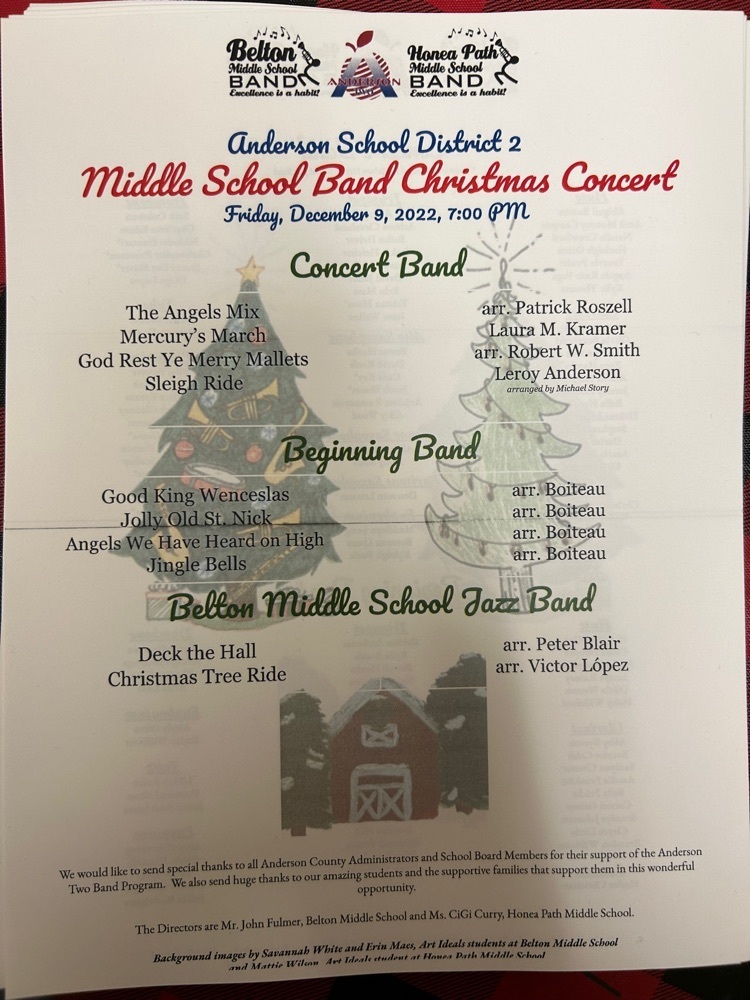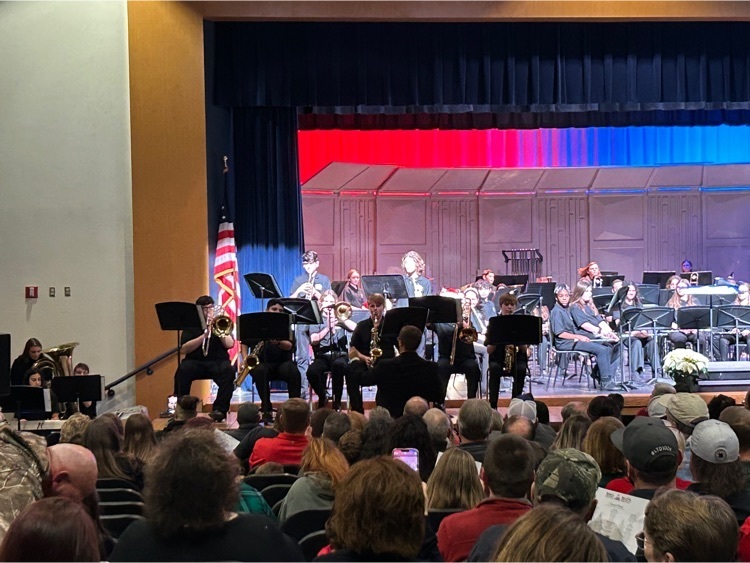 We have testing tomorrow! We are super excited for our students to show out!!!